About Fasprint
Founded in 1981, Fasprint has evolved into a leader in the printing and copying field. Our business principles were simple: provide the highest quality printing and copying, with lightning fast turnaround, at a fair and reasonable cost. Those same principles hold true today.
Fasprint specializes in quick turnaround 1-2-3 and full color printing from flyers, brochures, letterheads, and envelopes to large document and wide format printing. No job is too large or too small for Fasprint.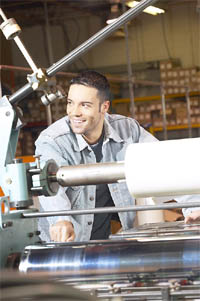 Fasprint's cutting edge technology allows customers to download files directly from their office or home. And with our computer-to-plate technology, turnaround times are faster and our quality is higher than those of more traditional printing companies.
With numerous digital copiers, printers, and offset presses, Fasprint can turn out an incredible 185,000 impressions per hour!
Now you can place your orders online for any office needs from letterheads, envelopes, business cards, labels, and rubber stamps, to advertising specialties like pens, pencils, banners, glassware, buttons, and so much more. You can even order wedding invitations and social stationery online!